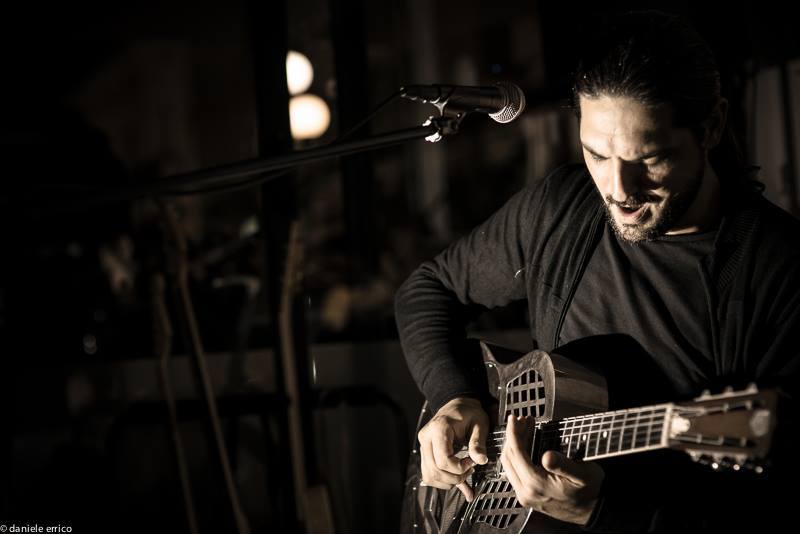 ---
Emilio Sorridente's roots are deep into psychedelic rock and blues. The musical trip of the guitarist and singer winds up from experimental songwritership (Anomalia di sistema, Reality Show) through rock-reading (7 Sins) and a past of collaborations and live featurings with several blues personalities such as Franco Vinci, Roberto Ciotti, Will Tang & Patrick Murdoch and rock (Sasha Torrisi, Black Seeds, Encelado).
Emilio just finished to work on his 4th album "From the shell", produced along with Riccardo Anastasi, a mainly instrumental record based on ambient-psychedelic sounds, which has recently been released by RNC Music. The basic concept is definitely to be searched through listening to it, picking up and intercepting something to be returned as a musical idea. Totally recorded in audio, in order to preserve the spontaneity and blink to the seventies, 'From the shell' is the result of several experimentations, also through different and unconventional instruments, with immediacy composership; the album, for instance, starts with an electro magnetic signal intercepted by space probes, converted into music notes, on which the composer begins to stratify sounds creating music landscapes very often based on lap steel guitars.
Soon to be released in vinyl,the album contains the song 'Love will find you', written by Emilio and Michael Orzek and mastered by Pink Floyd engineer Andy Jackson.
More soon!